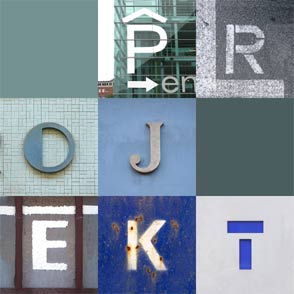 The Project
Ten years ago photographer Michael von Aichberger had an idea: To write texts using images of letters. He began to take photos of letters in his environment. Printed letters, painted, scratched, backlit, sprayed letters. Numerals, symbols and textures were added.
Today, this one-of-a-kind collection comprises more than 12,000 square photos of typography from many cities, countries and continents - and is constantly growing.
From these photos graphic designer Michaela von Aichberger creates art work that can be read. Besides collages in limited edition she designs board games, calendars, postcards and other pieces of artwork.